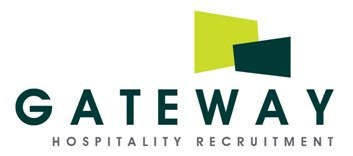 The hospitality, leisure and tourism industry has a lot to offer graduates both in the United Kingdom and abroad, and it's still growing.
The industry covers areas ranging from accommodation and food services to health and fitness, entertainment, and clubs, bars and pubs. No matter the area you choose to pursue, there will be plenty of jobs to pick from and management opportunities.
Getting into hospitality can be done via many routes, and you do not necessarily need qualifications to start. If you aren't starting with qualifications, you may want to start on the job training, undertaking a graduate scheme or taking a postgraduate qualification to boost your career opportunities. Small employers tend to have less formal schemes but you might have more opportunities for early responsibility.
Employers will accept a variety of applications, however, some favour application forms, whether on paper or online, as they are guaranteed to include all the necessary information they need to assess you application. Others prefer to receive a CV and cover letter as this allows a candidate's personality to shine through.
Each organisation will have its own recruitment process that could range from a single interview to a series of interviews and other assessments. To prepare for an interview, be sure to research the organisation and role you are applying for.
Important skills and qualifications
You do not necessarily need a degree, but obtaining a relevant qualification in hospitality, leisure and tourism will prove your commitment to recruiters and could potentially allow you to start at a higher place on the career ladder. Qualifications range from foundation degrees and national diplomas to undergraduate and masters degrees.
Alternatively, a modern apprenticeship will offer on the job training towards a vocational qualification. It is also possible for a candidate to gain chartered status through the relevant professional bodies.
Employers in hospitality, leisure and tourism will also be looking for a variety of soft skills, including:
Commercial awareness
Commitment to the industry
Communication
Enthusiasm
Flexibility
Teamwork
Different areas of work
As hospitality is a worldwide industry, there is an enormous call for travelling with the opportunity to work and gain experience in different environments and cultures. Candidates could have the opportunity to work in places such as ski resorts, cruises and more. When you're starting to look for a job, it does help to know what the possibilities are – you just need to decide which appeals to you.
Below are some of the career paths you could choose:
Adventure tourism
Bars, clubs and pubs
Conferences and events
Cruise liners
Entertainment and leisure
Food service management
Health and fitness
Heritage
Hospitality
Hotels
Publics sector
Quick-service retail
Restaurants
Tour operators
Travel agents
Visitor attractions
Visit our website to see the latest job posts in the hospitality industry.